I
nn at Morro Bay
Accommodation in Morro Bay State Park
As we pulled in to park at the Inn at Morro Bay, we heard a loud and constant squawking noise. We looked up to the side of the inn and saw what seemed to be a cormorant rookery, with birds and nests filling the tops of the tall trees alongside the inn. In fact it turned out to be a blue heron rookery, but there were more cormorants in it at this time of year. For wildlife lovers like us, it was the perfect welcome to Morro Bay.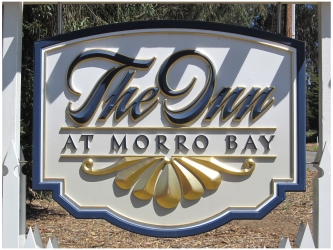 The Inn at Morro Bay: All Photos (c) Donna Dailey

We always try to stop off in Morro Bay when driving the Pacific Coast Highway, even if we don't spend the night there. There are often sea otters swimming around in the bay, and sea lions too, and cormorants and pelicans flying by. On Morro Bay's huge rock is a nesting colony of peregrine falcons. It's a wonderful place for wildlife, even if you're only driving through. But we'd never stayed here overnight. The Inn at Morro Bay was going to be perfect. At least we now knew where most of the cormorants were flying to - they were staying here as well! 

Inn at Morro Bay: Accommodation
Some of the rooms are grouped around the outdoor pool, others face the sea, and some are spread around the grounds with their very colorful displays of flowers. Our room was 325, which had plenty of space, which we always appreciate when we have to spread our bags around. The décor was simple, with relaxing pale yellow walls, and a wooden floor mostly covered with a large rug. There was a fireplace in one corner, a desk, and bright white-shuttered doors led to a balcony from which we did get a glimpse of the sea.
We had to smile when we saw the entry in the Guest Directory for Car Wash: 'The blue heron rookery and bird sanctuary adjacent to our hotel are a true highlight, however its proximity may affect your car! There is a coin-operated car wash in Morro Bay…'

Dining
It was early in the season and the restaurant wasn't yet in full swing so we ate in the bar where the full restaurant menu was available till 8pm. We both had a delicious plate of fish and chips - generous portions of fish, deep-fried in a Firestone beer batter, with a sweet celery tartare sauce. The bar overlooks the ocean, though it was a misty evening so we took a table by the fire that was roaring in the fireplace in the corner. The service couldn't have been better. In some places on quiet nights the staff can get indifferent because they're bored, and they know they won't make the tips. But not the guy on duty here, who was friendly and helpful as we asked about the dishes and the beers they had on offer. He helped make the evening for us.
Inn at Morro Bay: Breakfast
Breakfast isn't included in the room rate but is very modestly-priced. This gave you unlimited visits to the buffet, and one entrée such as the omelet of the day, house-cured salmon with toasted bagel, 3-stack of pancakes, or maybe 2 eggs any style with breakfast potatoes and applewood smoked bacon. There were also muffins, pastries, fresh orange juice, cereals, fruit, yoghourts, bread, and bagels, all served in the bar area with its fabulous sea views - thankfully the mist had cleared and the skies were now blue. Normally we resent having to pay extra for breakfast, but not here because (a) it was a reasonable price, and (b) it was terrific food and there was plenty of it.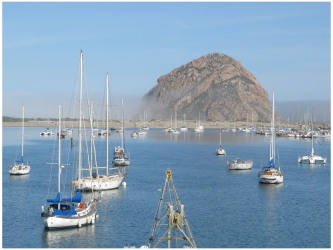 Inn at Morro Bay: Location
The inn was very easy to find, from the Pacific Coast Highway. You exit onto Main Street and keep going till you reach Morro Bay State Park. The inn has a fantastic location just inside the park entrance. Walk out of the inn, turn right and you're walking through the State Park, where we visited the lovely little museum and strolled along the beach, watching the waders and gulls, and the cormorants, herons, and egrets flying in and out of their nests. And we didn't need the car wash at all! We definitely want to stay again, and for longer, at the Inn at Morro Bay.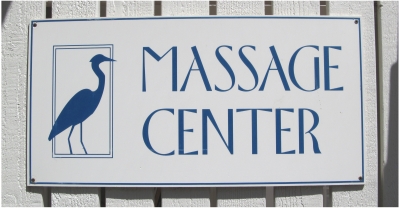 Contact Details

Inn at Morro Bay
60 State Park Road
Morro Bay, CA 93442
Tel: 805/772-5651
Toll Free: 800/321-9566
---
---
Aug 17, 17 10:19 AM

Road maps of the Pacific Coast Highway or PCH are essential for anyone planning to drive the trip, and detailed routes are available for free download via these links to the Mile by Mile website.

Aug 16, 17 03:16 AM

Now You Can Cycle 'Big Sur Island' on a Car-Free Stretch of California's Pacific Coast Highway: Make the most of Big Sur's road closures with this once-in-a-lifetime opportunity

Aug 02, 17 02:47 AM

Pacific Coast Highway Travel recommends good cheap motels in San Diego including Super-8, Motel 6, Travelodge and Days Inn.